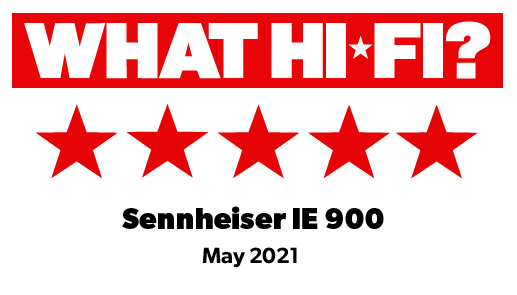 IE 900 – The precision-manufactured aluminum housing of the IE 900 faithfully protects the dynamic TrueResponse transducers at the heart of Sennheiser's innovative X3R technology. Experience the peak of German audio engineering and manufacturing with earphones that deliver only the purest, most natural sound.
It pays to have good connections
In addition to outstanding sound, audiophiles appreciate durable products that are made to last. Here as well, the IE 900 excels.
Gold-plated Fidelity+ MMCX connectors ensure perfect contact. Each termination is seated within a recessed, 4.8 mm-wide socket below the surface of the housing, providing strain relief. The cables themselves are para-aramid reinforced to withstand many thousands of bend cycles. But they don't have to when protected in the included serialized case.
Connect to practically any digital audio source with the 3.5 mm stereo plug including headphone amps, laptops, and audio interfaces. Each pair of IE 900s also includes symmetrical 2.5 mm and 4.4 mm cables for plugging directly into hi-fi components with balanced outputs. Because when you're looking for the most natural and immersive sound, every detail matters.